Miles River Kennel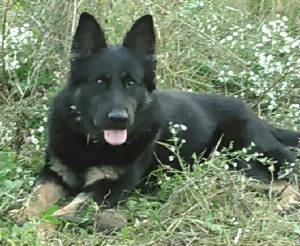 Hello,

my name is Linda. I own a training and breeding buisness at

(

Miles River Training

Kennel)

located on the North Shore in beautiful Ipswich, Massachusetts. I have been training dogs in New England for over 25 years, and I specialize in obedience and behavioral training for all breeds of dogs. I started breeding the East German Shepherds in 1990. Throughout the 1990's I have been working to preserve the original German Shepherd Dog, the DDR. In 1998, my good friend Cathy, of Rowley, Ma. decided to get involved with my breeding program. She too is an East German Shepherd enthusiast with 5 dogs of her own, and has a separate kennel, NordOsten Kennel, located in Rowley. Together we breed for the best possible qualities such as temperament, health and structure. We provide dogs to families as well as to the Law Enforcement community. We feel the East German Shepherds are very versatile. They can be trained in many different fields such as obedience, herding, tracking, personal protection, agility, canine good citizen, therapy dog and more. They are very intelligent dogs who love personal companion work.