Ravenswood Hollow White German Shepherd Puppies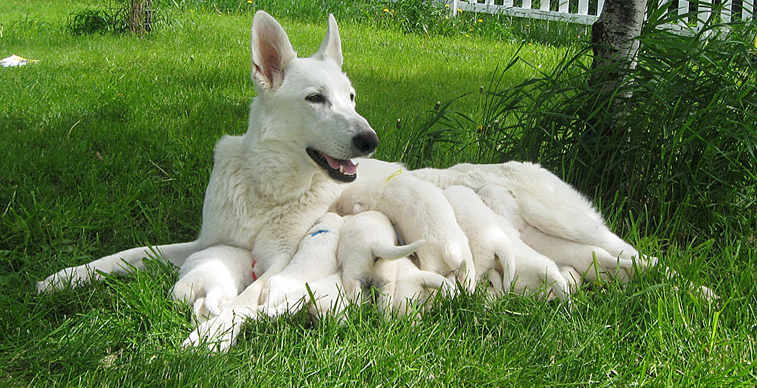 If you're looking for high quality, great temperament White German Shepherds for sale, you've come to the right place. At Ravenswood Hollow we're committed to preserving the proud legacy of the German Shepherd Dog as Best Friend & Protector. We offer the best in blood lines and AKC registered Dogs. All our pups join their new families with a health guarantee, vet checked & having received appropriate vaccinations. Ravenswood Hollow has been a family owned farm in the East Troy community since 1967. Put our White German Shepherd breeders' experience to work for you.
Our puppies have access to a wonderful play area, with plenty of opportunity for socialization!